WHO ARE WE
---
DMR are the specialists in Driving, Industrial, Engineering, Office and Healthcare recruitment.
We understand logistics and know how to recruit and place quality, reliable personnel in our specialist market sectors. Drawing on our many years of industry specific experience we have developed a service aimed directly at finding jobs and quality personnel for local business.
VITAL RESOURCE
We recognise the increasing demand for flexible, cost-effective, strategies within the temporary personnel sector and we have recruited a pool of reliable, qualified personnel. This vital resource is available for you to access whenever and wherever you need it.
SPECIALISED
We are not just another recruitment agency, we specialise in our fields, our credentials are impeccable and our multilingual team are trusted by our clients across East Anglia.
UNPARALLELED
Honest, professional and focused we believe that we offer an unparalleled service to help you drive your business forward.
FLEXIBLE
We recognise the increasing need for flexible, cost-effective, strategies and have recruited a pool of reliable, qualified people. This vital resource is available for you to access whenever and wherever you need it.
Actively recruiting
European

personnel
---
In addition to our Suffolk based Head Office, we also have our Warsaw office which specialises in the recruitment of personnel from across Europe and each week we have access to a large number or personnel looking for work in the UK via DMR. We pride ourselves on being able to communicate clearly with people from many countries and have fluent speakers of 13 different languages within our team.
Our Warsaw team runs language specific advertisement campaigns to attract candidates from Europe and those that are interested in a specific vacancy fill out a short application form and attach their CV.
When we receive the application form from a potential worker, we contact each single candidate, check if they meet basic job requirements and verify English speaking level with one of our bilingual consultants in order to ensure that only correctly qualified and suitable people, who meet our employment standards, are subsequently presented to our clients.
During the recruitment process, we will complete all compliance checks as well as, in the case of drivers, assisting in the process of obtaining the drivers UK license.
OUR SERVICES
---
We at DMR provide highly reliable temporary staff with a wide variety of skills. The benefits to your business are:
WHAT WE DO
---
Nothing is achieved without effort, and at DMR we always go the extra mile (or Kilometre).
DMR haulage is a well-established market leader in the supply of LGV drivers through the East of England.
We operate a 24/7 service where at any time of day or night one of our consultants will answer the phone to help with your driver needs.
We have a large database of day and night drivers who are available for long term or Ad Hoc work
We supply all categories of drivers from LGV CE to van drivers
We also have ADR, HIAB and MOFFET drivers available
Our drivers are able to drive Containers, Curtainsiders, Taughtliners, Reefers, Flatbeds, Tippers, Tankers and Low Loaders
Our Industrial division has many years of experience and is run by a great team who are happy to assist you 24/7.
We specialise in recruiting for Warehousing, Production, Recycling, Hygiene, Manufacturing, Food production and would be happy to help you find the right people for any other areas not mentioned.
We provide reliable and hardworking people for both Temporary and Permanent roles across East Anglia and generally always have long-term contracts as well as ad hoc work available in many sectors for those looking for a new role.

Our Engineering & Technical Divisions, specialise, in the recruitment, of
Temporary & Permanent personnel, at all levels within the Engineering,
Manufacturing & Technical Sectors.
Covering roles, for your various Departments, such as Engineering, Manufacturing,
Projects, Design, Survey, Proposals, Commercial, Logistics, Technical, QA, Servicing etc.
We can supply personnel, to cover work, in your local regions, or UK wide.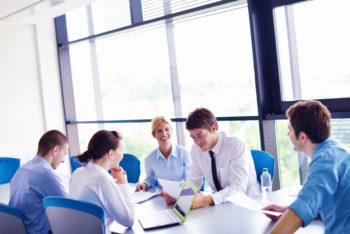 DMR Healthcare is the newest division of the DMR group and is very excited to offer a number of placements across Suffolk. DMR Healthcare will provide the necessary mandatory training required for each client and will help you through the process from the initial application through to placements.
We Pride ourselves on treating everyone fairly and as a professional. Our team have the knowledge and experience to help you through the process and will be there if you need help with anything!!!
We understand that recruiting the best candidate for any position can be time-consuming and so our team at DMR Office always like to visit your business once when we take on a vacancy to get a better understanding of your company and the individual role itself to ensure that we get you the right person every time.
As well as matching the appropriate skill-set we think it's essential to find the right candidate to fit your company's culture and so with this in mind we always meet and interview everyone we consider suitable before sending you their details

---
What makes a company great...? Its staff of course, and where better to work than within our team. If you think you have what it takes to be part of our family then please drop us a line using the contact details at the bottom of the page or apply below.
Steve is an experienced recruiter with a wealth of knowledge and experience in the driving and industrial sectors. In a fast paced market place Steve is innovative and is committed to producing new methods of working to help strengthen even further his client and candidates experience.
Steph has demonstrated that she is an enthusiast with a real passion for our business. Steph is integral in the way in which the business both analyses and manages its finance, accounts, payroll, banking, invoice financing, credit control, whilst streamlining and maximising the cost effective processes we now adopt.
Now in his 31st year in the recruitment industry Dave is always on hand to help and advise the busy team at DMR
LATEST NEWS
---
Catch up on what's happening at DMR, If you have anything you would like more information on, please contact us at the bottom of the page.
DMR are happy to introduce two new staff members. We would like to welcome both Ray and Fraser to the DMR team. They join us as a Business Administrators and will be both working closely with the Haul...
DMR 24/7 Limited would like to welcome Amanda Jipson to the DMR 24/7 Limited Team!! Amanda joins us as a Business Administrator and will be working closely with the Haulage and Industrial team to assi...